The Richest Expats living in the UAE
The UAE has attracted many wealthy expats over the years searching for a place to grow their wealth and a safe environment for their family. In the 2020 Forbes Billionaire List, the Emirates is home to 12 billionaires. Of those 12, only 3 are Emiratis, the rest consists of expats. Actually, the richest person in the UAE is an expat and lives in Abu Dhabi. Forbes seems to not include the Emirate's sheikhs in the list. Of the 9 expats billionaires living in Dubai, 7 are of Indian heritage.
A few of them hold a second passport that we know of. It's likely that others in the list have also second passports that are not of public knowledge.
The list is likely to grow in the next few years given the rapid economic expansion of cities such as Dubai and Abu Dhabi. In 2018, the UAE launched a new initiative to attract and retain talented and high net worth individuals in the Emirates. Previously expats had to constantly renew their resident permits, leaving a lot of insecurity. Now, expats can apply for a real estate investor visa, providing a renewable 5-year resident permit in the UAE. There are also long-term visas for investors, entrepreneurs and other key workers. So expected this list of "richest expats in the UAE" to grow over the years.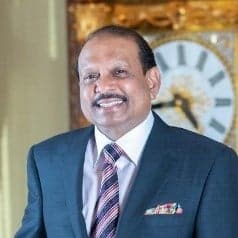 #1    M.A. Yusuff Ali
Citizenship: India
City: Abu Dhabi
Net worth (9/12/20): $4.5B
M.A Yusuff Ali is the chairman and managing director of LuLu Group International that include the hypermarket chain and international shopping malls. LuLu Group International employs the largest number of Indians outside India, with an annual turnover of US$7.4 billion,
M.A Yusuff Ali was born in the south of India. He first came to Abu Dhabi in 1976 to join his uncle's small distribution business. Ali developed the import and wholesale distribution of the group and launched Lulu Hypermarket in the '90s.
He is married, with three children, and lives in Abu Dhabi, UAE. His elder daughter is married to fellow billionaire Shamsheer Vayalil.

#2 Pavel Durov
Citizenship: Russia, St Kitts & Nevis
City: Dubai
Net worth (9/12/20): $4.5B
Pavel Durov is the tech wizard behind the social networking site VK, and later the Telegram Messenger. Since his dismissal as CEO of VK, he and his brother have travelled the world in self-imposed exile. Both also have St Kitts & Nevis citizenship.
At only 36 years old, Durov is one of the youngest billionaires in the world, often regarded as the Russian Zuckerberg. He has 2 children.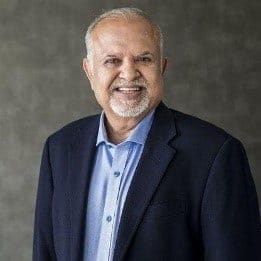 #3  Micky Jagtiani
Citizenship: India
City: Dubai
Net worth (9/12/20): $2.8B
Micky Jagtiani is the owner of Dubai-headquartered Landmark Group, a company today run by his wife Renuka. Landmark has 2,300 stores across 22 countries in the Middle East, Africa and the Indian subcontinent.
He did his schooling in Chennai, Mumbai and Beirut, before moving to London, where he dropped out. Returning to Bahrain, he over his deceased brother's shop that he turned into Babyshop. When the Gulf War broke, he relocated to Dubai and found Landmark Group. Over the years, the Landmark Group expanded into different sectors and now employs more than 45000 people with more than 1000 stores in the Middle East and India.
He has 3 children with his wife.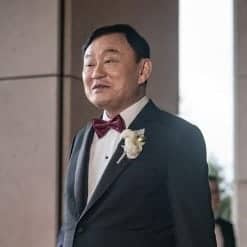 #4   Thaksin Shinawatra
Citizenship: Thailand
City: Dubai
Net worth (9/12/20): $1.8B
Thaksin Shinawatra requires no introduction. The former Thai prime minister has been living in exile in Dubai for more than a decade after being found guilty of corruption back home in 2008. During that year, he tried to obtain Montenegro citizenship. The scandal created forced the citizenship by investment program to shut down, only to reopen 10 years later under a completely different set of rules.
Thaksin started his career as a policeman and slowly started opening businesses with his wife. His ventures were not successful, but he developed business acumen and later decided to leave the police force.  He later found success and wealth in data network services and telecom before entering politics.
He is divorced and has 3 children. He's believed to have numerous other citizenships.

#5    Sunny Varkey
Citizenship: India
City: Dubai
Net worth (9/12/20): $1.9B
Sunny Varkey is the founder of GEMS Education, the largest operator of private kindergarten-to-grade-12 schools in the world, with a network of 52 schools in 4 countries. As of 2012, he is a UNESCO Goodwill Ambassador.
Sunny Varkey is the son of Indian expat teachers, who migrated to Dubai in 1959 and founded a private English high-school. After venturing into different business activities, Varkey took over the family school and expanded the business.
He's married with 2 sons who run GEMS as CEO and group executive director.

# 6   Saket Burman
Citizenship: UK
City: Dubai
Net worth (9/12/20): $1.6B
Saket Burman is the sixth generation member of the Burman clan that founded Dabur, India's fourth-largest consumer goods company. He also has numerous other investment activities in real estate, finance and IT.
The US-educated Saket is a British citizen with homes in London, Dubai and Delhi.

#7   Shamsheer Vayalil
Citizenship: India
City: Abu Dhabi
Net worth (9/12/20): $1.3B
Shamsheer Vayalil is the founder of VPS Healthcare Group and managing director of Amanat Holdings, a healthcare and education investment company. Over the next decade, his company started over 125 medical centres with 13,000 employees in the Middle East, Europe, and India.
He obtained his MD in radiology in Chennai before doing his radiology fellowship at Massachusetts General Hospital in Boston. He later moved to Abu Dhabi as a radiologist before opening his first hospital.
He's the son-in-law of the number 1 in our list, billionaire M.A. Yusuff Ali and has 4 children.
#8   Ravi Pillai
Citizenship: India
City: Dubai
Net worth (9/12/20): $1.3B
Ravi Pillai is the founder of RP Group. The group focus on real estate and construction.
Born from a family of farmers, Pillai started his construction business in India. After the company had to close due to a strike, he moved to Saudi Arabia. After much such in the construction industry in the country, he expanded his business to other countries including the United Arab Emirates, Qatar, and Bahrain.
Pillai is married and has 2 children.
# 9   Sunil Vaswani
Citizenship: India
City: Dubai
Net worth (9/12/20): $1.3B
Sunil Vaswani is the chairman of the Stallion Group, a Dubai-headquartered company with diversified interests that operates across Asia, the Middle East and Africa. This includes Audi, Nissan, Porsche and Volkswagen dealerships.
Vaswani was born in India but grew up in Nigeria and was educated in London. At 21, he took over his father's trading business before moving to the UAE in 2003.
He is married and has 3 children.
The Global Residence Index has the most extensive database on the world's residence and citizenship programs. Our purpose is to provide information, feel free to contact us if you need more. If you need professional help, let us know and we will direct you toward a trusted expert in your area.